YOUR SUPPORT IS CRITICAL TO OUR SUCCESS!
Support The Sandisfield Times with your tax deductible contribution:
Donations to The Sandisfield Times are deductible under section 170 of the Federal Income Tax Code.

Please note: Donations do not include a subscription and subscriptions do not qualify as donations.
_______________

The online version of The Sandisfield Times is in pdf format. Therefore, you will need Adobe Reader (free download) to open it. Get Adobe Reader here:
A SPECIAL THANK YOU
TO OUR DONORS!
Click on the image below to get the
latest issue of The Sandisfield Times: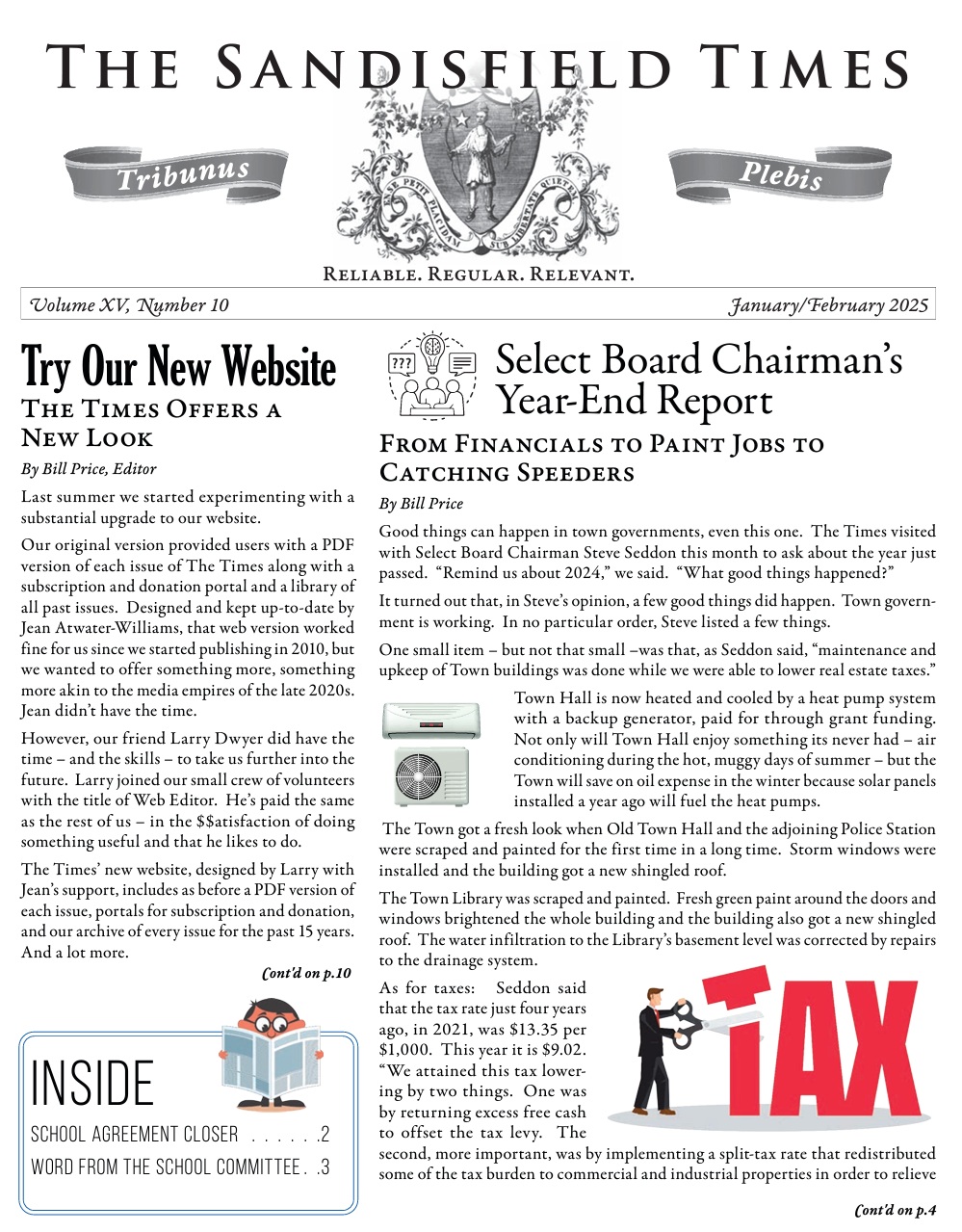 PURCHASE YOUR ANNUAL & GIFT SUBSCRIPTIONS HERE:
- OR -
SIGN UP HERE
to receive a monthly email with a link to the FREE pdf version:
_____________________________________________________________________________________________
The Sandisfield Times is now mailed to every postal customer in Sandisfield.
If you don't receive mail in Sandisfield, here is a list of where you can pick up a hard copy of The Sandisfield Times:
West Otis
Laundromat
Farmington River Diner
Fratelli's
Otis Library
East Otis
Katie's Store
Papas Fuel
Knox Trail Inn
New Boston
A&M Auto
New Boston Inn
Sandisfield Route 57
Transfer Station (Wed/Sat/Sun)
When Pigs Fly Farm
Sandisfield Library
Monterey
Monterey library (outside box)
Colebrook
Colebrook Store
Post Office

New Marlborough
New Marlborough
General Store