YOUR SUPPORT IS CRITICAL TO OUR SUCCESS!
Support The Sandisfield Times with your tax deductible contribution:
Donations to The Sandisfield Times are deductible under section 170 of the Federal Income Tax Code.
_______________
Please Note: the online version of The Sandisfield Times is in pdf format. Therefore, you will need Adobe Reader (free download) to open it.
Get Adobe Reader here:
To our 2018 Donors:
Thank you for supporting
THE SANDISFIELD TIMES!
Click on the image below to get the
latest issue of The Sandisfield Times: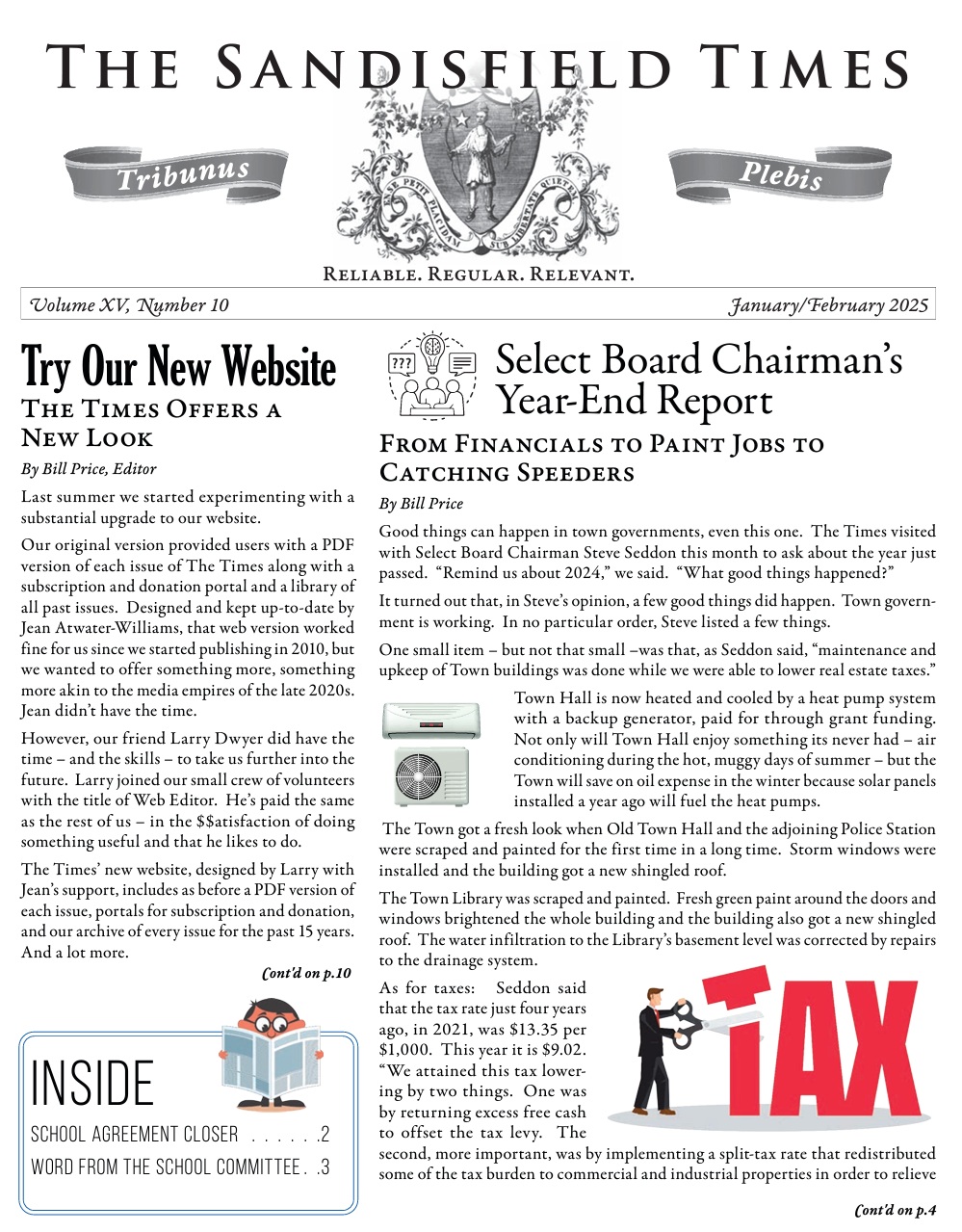 Want the Times mailed to you each month?
Purchase your annual mail subscription here:
- OR -
Receive a monthly email with a link to the FREE pdf version: